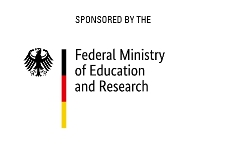 BMBF - Research Hub 6G-life
Technical University of Dresden and the Technical University of Munich have joined forces to form the 6G-life research hub to drive cutting-edge research for future 6G communication networks with a focus on human-machine collaboration. The merger of the two universities of excellence combines their world-leading preliminary work in the field of Tactile Internet in the Cluster of Excellence CeTI, 5G communication networks, quantum communication, Post-Shannon theory, artificial intelligence methods, and adaptive and flexible hardware and software platforms.
Vision
6G-life will significantly stimulate industry and the startup landscape in Germany through positive showcase projects and thus sustainably strengthen digital sovereignty in Germany. Test fields for two use cases will drive research and economic stimulation. The goal is to create at least 10 new startups through 6G-life in the first four years and to involve at least 30 startups. 6G-life will significantly contribute to the creation of a skilled workforce. In addition, 6G-life has set itself the task of accompanying the population in the digital transformation and thus making a contribution to society.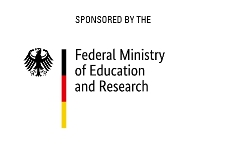 Funding Agency:
Bundesministerium für Bildung und Forschung (BMBF)
Duration:
4 years, 15.08.2021 – 14.08.2025
Partners:
Technische Universität München and Technische Universität Dresden (more than 60 PIs from the two universities)
Project Coordinatior (TUM part):
Prof. Dr.-Ing. Dr. rer. nat. Holger Boche (boche@tum.de)
Project Co-Coordinator (TUM part):
Prof. Dr.-Ing. Wolfgang Kellerer (wolfgang.kellerer@tum.de)
Contact (LKI)
Verena Widhopf and Vera Schefthaller (sekretariat.lti@ei.tum.de)
More information can be found on the project homepage.
Acknowledgement: The chair acknowledges the financial support by the German Federal Ministry of Education and Research (BMBF) in the programme "Souverän. Digital. Vernetzt." within the joint project "6G-life" under grant 16KISK002.